Shopping Cart
Your Cart is Empty
Thank you for your business!
You should be receiving an order confirmation from Paypal shortly.
Exit Shopping Cart
Balance your health & well-being through massage.
"I truly believe in the power of massage and bodywork as a tool to encourage natural healing. My goal is to integrate a wide variety of modalities to support individual needs. By promoting open communication with my clients and combining it with my knowledge of muscular anatomy and kinesiology, I use my intuitive ability to 'read the body' to provide the best service possible."
Casey Horan, NCLMT
Casey Horan offers the highest quality Restoration-Therapeutic massage and specializes in the treatment of acute and chronic soft tissue pain, physical dysfunctions, and stress relief.
Casey provides therapeutic massage for healing and the recovery from injuries and chronic medical conditions in a relaxing environment .
If you are tired of trying treatments that don't really make a difference? Then you have come to the right place.
Horan Therapeutic Massage
7505 Waters Ave. Suite E4
Savannah, Georgia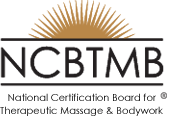 For over 19 years I've been able to prove to many in the medical community, patients as well as their physicians, that it is possibly to manage injury and pain quite effectively through massage and bodywork, bypassing the need for pharmaceuticals and even surgery. The Calming Touch approach is effective in the treatment of many muscular conditions and most structural problems.
Massage has been found to improve circulation, joint range-of-motion, and flexibility. It can reduce stress and many common ailments such as muscle tightness, aches and pains - even anxiety and depression.
This is your time to relax and escape...

feel the healing power of Calming Touch
I offer a wide variety of modalities:
Swedish/Deep Tissue Massage

Neuromuscular Therapy

Restoration Therapy

Hot Stone Massage

Sports Massage

Prenatal Massage

Seated Chair Massage

Reflexology

Ionic Detoxification

Energy Work
Calming Touch Massage My unique mix of various techniques using moderate to firm pressure, designed to relax the body, help blood flow and increse range of motion. $40/30min.,$60/hour,$90/90min.
Restoration Deep Tissue An ancient form of therapy that uses very deep pressure, hot stones, hot towels, liniments and unique stretching techniques . Foucsing on spacific problem areas.This is true therapy for chronic problems. It is the original "sports Massage"
$100/60 min.
Aroma Hot Stone A calming and relaxing massage using special detoxifying oils and heated stones to bring you to a wonderful state of being.
$80/hour
Foot Reflexology Foot massage that stimulates the body's natural healing ability by clearing deposits that may block blood and energy flow.
$40/30min.
Herbal Detox Foot Wrap A refreshing dead sea salt scrub followed by a relaxing, detoxifying oil herbal wrap.
$60/45min.
Ionic Detoxification Footbath A warm foot bath that uses charged ions to remove metabolic waste, heavy metals, and other toxins from the body.
$40/40min.
Not sure what treatment is right for you? Let Casey assess your needs and help you choose.
Chronic Pain programs available!
Monday through Friday
10AM to 6PM Appointment Only
Weekend Appointments Not Available
Cancellation Policy: Because services are by appointment only, your appointment is time reserved exclusively for you. If you need to reschedule or cancel an appointment, I require a minimum of 24-hours notice. If you need to cancel your appointment, please call the office at: 912-484-5809. If no answer, leave your information with my answering service, and I will return your call as soon as possible.
Please keep in mind that "No-shows" or last minute cancellations leave me with empty appointment times that could have been filled by another guest. Because of this, clients that do not honor their appointments may be charged for the session. Failure to show without notice or same day cancellations can result in100% of the service price charged.
~ Sorry but Text or Email appointment cancellations are not accepted ~
Please understand that arriving late may limit the time available for your treatment, thus lessening its effectiveness and your pleasure.
Your timely arrival is appreciated.
Horan Therapeutic Massage
Casey J. Horan, NCLMT
7505 Waters Ave. Suite E4
Savannah, Georgia
Mention this website and receive your first
Calming Touch Massage for $50.00.
/